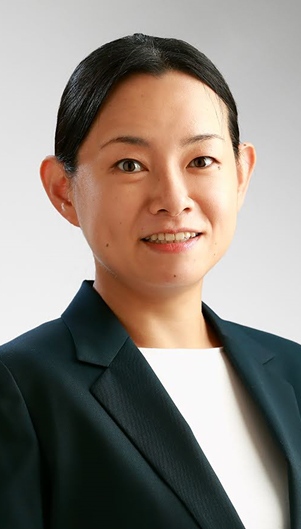 Honoka Kiso, D.D.S., Ph. D.
Toregem Biopharma ltd, Cofounder & CEO
Dentist
Kyoto University Hospital
(Part-time Doctor of Oral and Maxillofacial Surgery)
Biography
When Honoka was a junior high school student, she was treated for mandibular bone disease at a university hospital. Having experienced the effects of tooth loss during her formative years, she was inspired by the doctor who helped her at that time and aimed to become an oral surgeon. Honoka had dental implants, which was the only treatment choice she had during her college years. After graduating from dental school in 2006, Honoka obtained a dentist license and became a trainee at Kyoto University Hospital. Having experienced dental issues from a young age, she was determined to find the cause of her illness and scientific solutions to regenerate the lost teeth. Honoka entered the Graduate School of Medicine, Kyoto University in 2008, and has been conducting tooth regeneration research as a team member of Professor Takahashi. While being a dental surgeon for nearly 13 years, performing surgeries, including dental implant surgeries at a hospital, Honoka is also a researcher and a mother.
There were times, when research results and funding was not very encouraging, and Honoka found it difficult to carry on with the demands that come from being a woman and working professional. However, knowing how much her research outcomes could change other peoples' lives suffering from dental anomalies, Honoka wanted to deliver a drug that grows teeth with a single injection to patients safely. With the support of family, teachers, colleagues and funding agencies, Honoka successfully achieved her dream and published the tooth regeneration drug discovery. Honoka's innovation was recently published in Science advances (Feb 2021), which is one of the world leading and highly cited peer review Science journals.
In May 2020, Honoka became an entrepreneur while continuing her other roles she cofounded Toregem BioPharma with Prof Takahashi and Prof Takatani. Our aim is to help treat young and any age group patients who are suffering with anodontia and acquired tooth defects.
Education
・PhD. of Oral surgery : Kyoto University (2014)
・Doctor of Dental Surgery : Osaka Dental University (2006)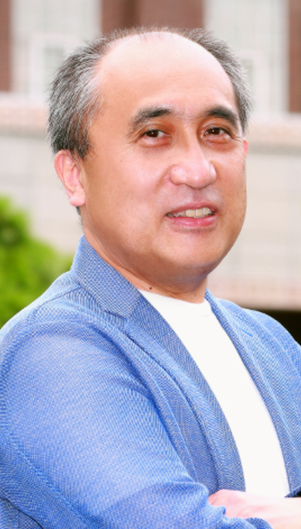 Katsu Takahashi, D.D.S., Ph. D.
Toregem Biopharma ltd, Cofounder & CTO
Kitano Hospital Tazuke Kofukai Medical Research Institute Chief Director, Oral and Maxillofacial Surgery
Graduate School of Medicine, Kyoto University
Visiting Researcher
Biography
After entering graduate school in 1991, Katsu Takahashi had the opportunity to study molecular biology under the guidance of Professor Shigetada Nakanishi. In 1995, Katsu joined Dr. Slavkin,then the Director of NIDCR (National Institute of Dental & Craniofacial Research), Dental research division, NIH, U.S as a postdoctoral fellow. During the four years in the U.S., Katsu expertised in the developmental biology of cranial neural crest cells, which constitute most of the cells in the oral and facial region, including teeth, bone, and cartilage. Upon return to Kyoto University in 1999, as a postdoctoral researcher Katsu initiated research on tooth regeneration. Following that as a Principal Investigator, tooth regeneration research in his group has used and applied advancing next generation sequencing technologies, epidemiological studies, and model mice to find key molecules that play crucial role in tooth regeneration. Over the past two decades tooth regeneration research in Katsu's group was supported by 14 different research grants and 5 other grants to perform further research. Recently AMED and other organisations awarded over 20 million yen per year funding to accelerate tooth regeneration research to Katsu's research group. Initially, viral vectors for gene therapy, and later antibodies for molecular targeted therapy are used. Tooth regeneration research outcomes were published extensively in peer reviewed journals like Science Advances and others. Based on the breakthrough made by Katsu's group in identifying USAG-1 role in tooth regeneration Katsu cofounded Toregem BioPharma to bring the game changing drug to the world and to treat tooth defects among people from different age groups.
Education
・Post Doctoral Fellow : USC (1995-1996)
         NIH-NIAMS (1996-1999)
・PhD. of Molecular Biology : Kyoto University (1995)
・Doctor of Dental Surgery : Tokushima University (1989)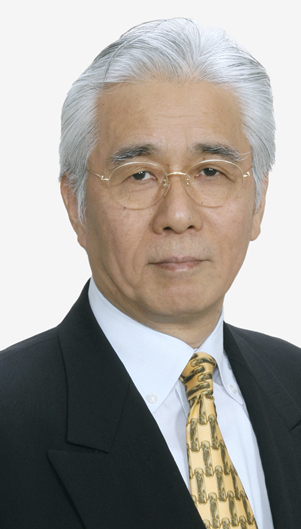 Muneo Takatani, PhD.
Toregem Biopharma ltd, Cofounder & CBO
Senior Adviser for International Affairs
Office of Society-Academia Collaboration
for Innovation
Kyoto University
Career Summary
Working for over 30 years at Takeda, Muneo Takatani held leadership positions in research, management and international relations. Muneo's expertise lead to the creation of several IND compounds as Research Head of Medicinal Chemistry with broad responsibility for projects in oncology, cardiovascular, diabetes disease areas.  As part of the Corporate Strategic Product Planning, Muneo contributed in establishing an evaluation system of research projects which is a prototype evaluation method of the current system.
After a spell as General Manager of the Licensing Department in 2003, return to the Pharmaceutical Research Division as Director of Strategic Research Planning, during which play a leading role in establishing the Mid-term Plan 05-10 with the Tikarakobu strategy. In November 2007, appointed to Head of Global Research Management, with responsibility for the management of the IND Engines (Takeda San Francisco, Takeda San Diego, and Takeda Cambridge) and expansion of Takeda`s global research network. From June 2009 to November 2011, managing global R&D as Senior Vice President of Chief Scientific Officer Office at Takeda Pharmaceutical International Inc. in Chicago.
Muneo also had the experience of working in Paris from 1998 to 2000 as an international representative at Organization for Economic Co-operation and Development (OECD), holding the position of Principal Administrator in Biotechnology Unit of DSTI.
In 2013, Muneo was appointed as Director and Professor of R&D Alliance at the Institute for Advancement of Clinical and Translational Science (iACT) in Kyoto University Hospital. While at iACT, he established the International Clinical Trial Centers Network (ICN) with 10 top class Clinical Trial Centers in Asia, Europe and the USA and also contributed in organizing the Digital Health Symposiums at Kyoto University with Takeda Pharmaceutical Company (1st Symposium, 2015), Bayer (2nd Symposium, 2016) and Mixi (3rd Symposium, 2017). From April 2018, Muneo worked at the Office of Society-Academia Collaboration for Innovation in Kyoto University as Senior Adviser for International Affairs leading to international collaborations with various academic, research and industries across China, France, Taiwan, Thailand, and Korea and joint digital health symposium with Taiwan.
In May 2020, Muneo cofounded Toregem BioPharma with Prof Takahashi and Dr. Kiso to bring a game changing treatment in dental pharmaceutical arena.
Education
・Post Doctoral Fellow : MIT (1980-1981)
・PhD. of Organic Chemistry : Kyoto University (1980)
・Master of Pharmaceutical Science : Kyoto University (1977)
・Bachelor of Pharmaceutical Science : Kyoto University (1975)